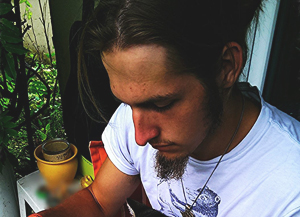 Oeddit was born in Ebersberg 1994. He began to be interested in Hip Hop at the age of 12 years. Three years later followed a very intense Heavy Metal phase.
With about 17 years, the time for electronic dance music had come for Oeddit. He first gained experience with Dubstep, shortly thereafter Techno and Minimal Techno, Progressive House and Deep House, followed by Psytrance.
His career as a musician began in 2013, with his first remixes created using samplers and synthesizers. A year later (2014) followed the first small appearances as a disc jockey at private parties … and shortly thereafter on the first public events. Since January 2015 Oeddit is a member at ELECTROWiCHTEL.